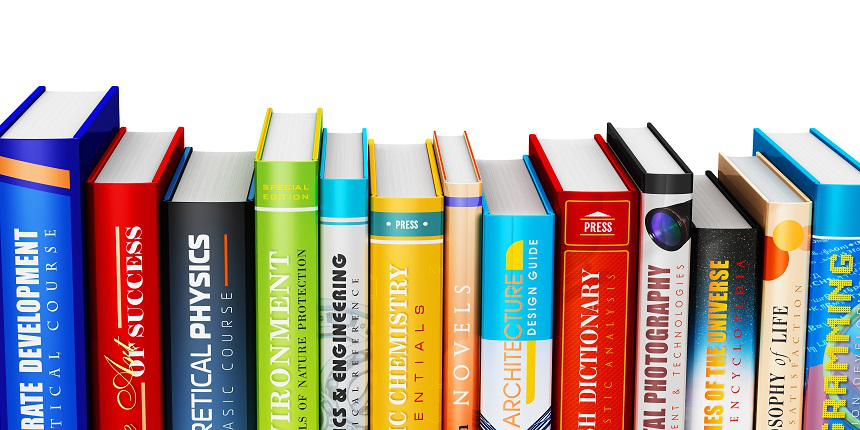 Recently I came across a similar article about books that I read in 2015. It turned out that even a microdescription is enough to recall an almost forgotten plot. You can literally refresh a huge amount of information (albeit not very important) in your memory in just 10 minutes. Inspired, I quickly sketched out my reading list for the past 2019. I wrote more for myself, so there is little embellishment in the text and a lot of spoilers. Be careful!
Next to each book, I put a rating (on a 10-point scale). Do not judge strictly for such impudence.
J. Rowling "Death White" – 4
This is the 4th Cormoran Strike detective. Delusional export of gallows from
England. Horses and paintings. Robin is not with him))
Paul Auster "Night of the Oracle" – 7
Surrealism. Multiple nesting of plots. The sick writer writes in
magical Portuguese notebook about a runaway clerk forgotten in
bomb shelter.
Paul Auster "Music of Chance" – 8
Almost a thriller. Firefighter stupidly travels around the States, picks up a gambler,
trying to beat the nouveau riche, fall into slavery, the construction of the great wall,
tin.
Paul Auster "Glass City" – 6
Surrealism. The scientist holds his son without words, the writer mistakenly becomes
detective and loses his identity in obsessive surveillance of a psycho.
Paul Auster "Timbuktu" – 5
Dog history. He changes owners (Chinese boy, itinerant poet) and it seems
someone dies at the end. It's so boring that I almost stopped reading
cool Auster.
Paul Auster "Mr. Vertigo" – 8
Biopic. The master teaches the boy to fly through almost Masonic
rituals. He becomes a star, but headaches force him to quit everything. He
gangster and…
Stephen Fry "An Incomplete and Definitive History of the Classical
music" – 4
Slightly strained humor and a purely biographical study
composers. There is no desired analysis of the patterns of music development.
Warren "All the King's Men" – 8
political drama. The provincial becomes governor and on the way to
success is thoroughly soiled. The journalist who became the "six" investigates
his death and the betrayal of his first love.
Leonid Matsikh "History of World Religions" – 10
A course of lectures in front of a chamber audience. Live interesting language, ironic
manner of presentation, the sea of ​​uncomplicated humor. Without pathos and superfluous
scientism.
Leonid Matsikh "History of Freemasonry" – 8
From the Templars to the Founding Fathers of the United States. Slightly less dynamic theme, more
repetitions.
Dmitry Bykov "School of Life" – 3
Memoirs of "nerds" about their teachers. Too bad, I didn't read it.
Boris Akunin "History of the Russian State. Eurasian Empire.
The era of queens" – 6
Audiobooks are good, but sometimes maps and other things are not enough for understanding.
illustrations.
Boris Akunin "Adventure and reasoning of Lucius Katin" – 5
The beautiful-hearted simpleton idealist builds a utopia in the German principality and does not
completely builds it in Siberia. The peasants betray him in the Pugachev rebellion.
Boris Akunin "Tresorium" – 7
Another idealist is building a boarding school in the ghetto to develop the
children have their own abilities. Miraculous talent classification
Alexey Ivanov "Pishcheblok" – 7
A vampire in a Soviet pioneer camp – but not trash, but nostalgic realism.
Interesting and soulful.
Aleksey Ivanov "Fornication and MUDO" – 8
An enterprising teacher collects "dead souls" and quarrels the counselors in
pioneer camp to save the home of the pioneers.
Alexey Ivanov "Heart of Parma" – 9
The most realistic Slavic fantasy during the time of Ivan the Terrible.
The Great Perm is fighting against the tsar, the prince against the Vagul shaman, and his werewolf wife against time. Lots of blood and really scary mysticism.
Aleksey Ivanov "Dormitory-on-the-Blood" – 7
Drama. Sad and a bit long, but interesting. student hiding from
eviction, finds and loses love.
Alexey Ivanov "Gold of rebellion" – 8
Detective in the spirit of "The Name of the Rose". Ural after Pugachev. Barges loaded with cast iron on an artificial wave rush along a mountain river. Young rafter
investigates the death of his father.
Aleksey Ivanov "Sorting Ground" – 2
Feuilleton about vodka and aliens among us
Eric-Emmanuel Schmitt "Ten children that Mrs.
Ming" – 5
Busy businessman is calmed down by talking to Chinese cleaning lady
public toilet about her fictional (or not?) talented sons
King Stephen "The Outsider" – 3
The intrigue is obvious, but the author continues to chew. The werewolf takes DNA samples to transform and frame the victim.
Fredrik Backman "Bear Corner" – 9
Sports drama. Youth hockey team in the province. Everything cracks, the star rapes, everyone betrays. A terrible intensity of passions – these people will not be able to live on the same earth.
Fredrik Backman "Britt-Marie Was Here" – 7
Drama. An elderly housewife left her husband, she becomes a football coach in a dead town, does not go to cockfights of men and finds her goal.
Adolphe de Castro, Ambrose Bierce "The Monk and the Executioner's Daughter" – 2
A naive story about a naive monk in the crown of the Rescuer and a white coat. Contrary to expectations, this is not mysticism. A very old and therefore difficult to read book – pompous words and a sea of ​​pathos.
Ben Elton "Second Eden" – 6
The love of a movie star and an eco-terrorist against the backdrop of a global environmental crisis. Mankind hides in closed spheres and saves the Earth from itself.
Viktor Pelevin "The Art of Light Touches" -7
3 novels. A fellow instructor takes wealthy tourists to the mountains and introduces them to Baal. The oligarchs pretend to be convicts in the "prison car" attraction. Moscow hackers hack the American dream by sacrificing thousands of chickens.
Liu Cixin "Thunderball" – 4
Science fiction. It's slow and there's no intrigue. Readable only as the author's obvious training for the "Three Body Challenge".
Anne Tyler "Clock Dance" – 8
Drama. An American pensioner comes to Baltimore to look after her step-granddaughter, finds herself needed, remembers her dreams of science and leaves her selfish husband.
Ann Tyler "Amateur Goodbye" – 8
Drama. The editor of manuals for "dummies" recalls the story of his dead wife (a tree fell on the house), gets rid of ghosts, closes the gestalt, finds love.
Hunter Thompson "Better Than Sex" – 1
An unintelligible satire on American politics. Gave up on the second chapter.
Yuri Polyakov "Merry Life or Sex in the USSR" – 7
1983, house of creativity Peredelkino. Against the background of the process of expulsion from the party of the venerable classic, the young writer is trying to cheat on his wife. Lively, simple and fun.
Yuri Polyakov "Plaster Trumpeter or the End of the Film" – 8
The author of "women's" novels and the director write the script in the pensioner's house. A million nested plots and quotes from Saint-John Perse. The love of a pioneer, a portrait of a prosecutor, vodka from torsion fields, chumaduriki. I listened to 2 volumes and 3, looking for a sequel in audio format.
Summary
Suddenly he invented a bicycle – he found out that everything in the world repeats itself. It turns out that in the list for 2015, I referred to the very distant 2009 and his wonderful books. Then I naively planned to write more and read more carefully. It's been 10 years… and not much has changed. Unless now I clearly understand what kind of performance can be expected from myself in practice.