Yesterday I accidentally found the website of my school…. No, not like that . Yesterday I accidentally went to Odnoklassniki and was surprised to find a message there from the director of the school (I really want to write this position with a capital letter), where 15 years ago I received a start in life. The director suggested to get actively involved in the process of filling the content of the Official Website of the School (here, you can't do without capital letters).Do not think that I am maliciously joking – on the contrary, I liked the director's initiative (and the site itself). It's just very unusual to receive such messages. I already imagine how in a year or two my son will become a schoolboy and I will begin to receive messages from two principals. In the meantime, this happy moment has not come, and I do not need to portray officialdom (after all, my son will also read blogs), I will write about the main thing – school gossip, which I managed to catch between the lines of the Official site ..To begin with, I immediately recognized the headmistress (from the photo). A long time ago, under Tsar Peas or even a little earlier, I had the good fortune to tell her stories about hero children (such as Pavlik Morozov and Zoya Kosmodemyanskaya). I was a "pioneer candidate", she is a junior pioneer leader. I wanted to be original and tell a story not about Pavlik, and not about Zoya, like all normal children, for some reason she could not believe that the story about the cabin boy, who, with a gun lock in his bosom, crawls along the towing cable to a neighboring ship, was NOT IMAGINATED me just to cover up a shameful forgetfulness…I had to call the senior pioneer leader, who, as it turned out, also did not read the book "Children-Heroes" (in our school they gave it to everyone entering the October school). But he noticed the fire in my eyes, and realized that you should not argue with a boy who reads such books before going to bed :)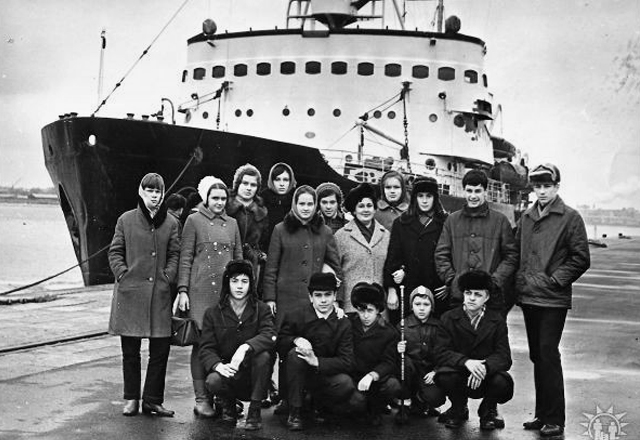 I consider it necessary to warn that this whole story with admission to the pioneers based on real events.
Let's go back to the school website. It's funny, but it is made on a paid CMS (content management system), and hosted on a free hosting. To get to the videos, you need to make a dozen clicks, and the videos themselves are not on Youtube, but on the hosting (maybe I need that too? so cool?).An interesting discovery was the chart with the rating of school pupils. From it it is clear that either there are fewer children, or all the smart ones study in "A"-classes, since classes "B" and "G" are not actually represented in the rating. I studied in the "G" class, does this mean that we were slobs? It also turned out from the diagram that the teachers of the school respect their leader – the best student last year was a fifth-grader whose surname surprisingly coincides with the surname of the director :)It was interesting to study the teaching staff. For some reason, there is only one physics teacher at school (1 year of teaching experience), and there are three biologists. Not a single teacher of fine arts was found, and once the school was with an "artistic inclination". The former headmistress and head teachers (apparently already pensioners) continue to work at the school as ordinary teachers. I wonder who chooses or appoints the director? The department of foreign languages ​​is full, but Russian is not one of them, so my favorite teacher (she has 50 years of teaching experience, so she is probably over 70 now) is engaged in circle work.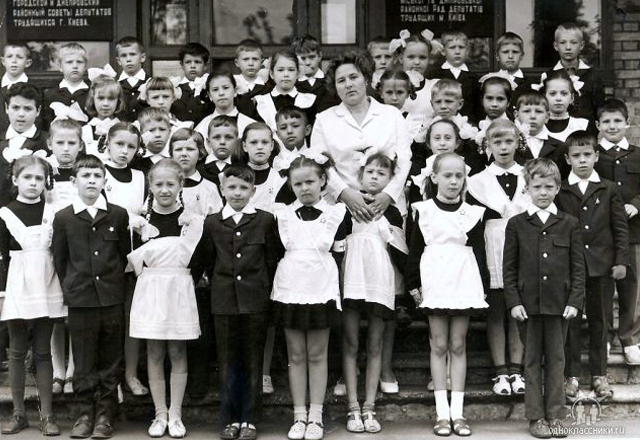 Well, comrades, nostalgic and that's enough. It's time to work. And we will definitely return to the topic of the school, because. my son is steadily approaching the coveted age :)